Let's do something for Charity!
Hehehehe, Its time to do something for CHARITY!
Nope, not asking you to donate money, but its something better-
Pampering yourself at SUSHI TEI and helping with Charity at the same time
!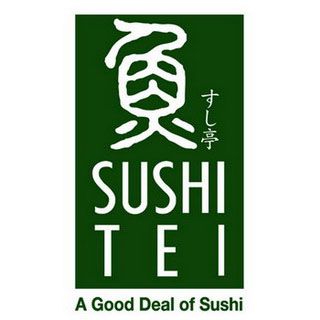 The reason being is because....
SUSHI TEI CELEBRATES ITS 15TH ANNIVERSARY WITH CHARITY FUNDRAISER!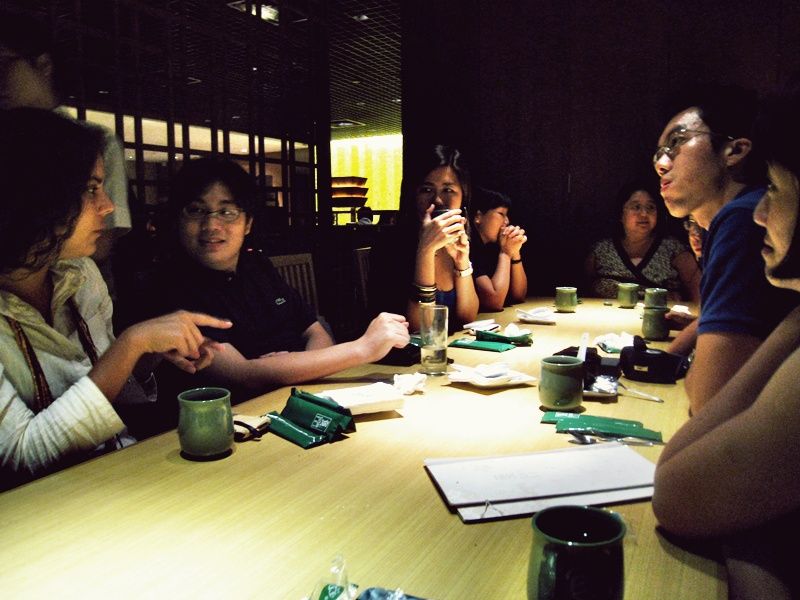 And so, I got to get together with the friendly Bloggers again at the Newly Located Sushi Tei @ Paragon last week! Met them up a couple of times back then and now all of us felt more at ease, talked & laughed so much more during dinner. Its an absolute pleasure to be invited to Sushi Tei (one of my All-Time Favourite Japanese Food Places!!!) together with them to try out
Sushi Tei Anniversary Menu & The Fushion Fiesta dishes
!
I brought Selene along to try as well, and here comes the delicious pretty pictures too. Thank you Leneyzhang!
So back to How you can help charity and Pamper yourself at the same time!
1. PAMPERING YOURSELF!
Hehehehe. I bet you would Love to pamper youself at Sushi Tei even without me saying.
Just look at the pictures below of the specially selected dishes, pampering yourself by trying out them:
Two Very Popular Sushi Tei Dishes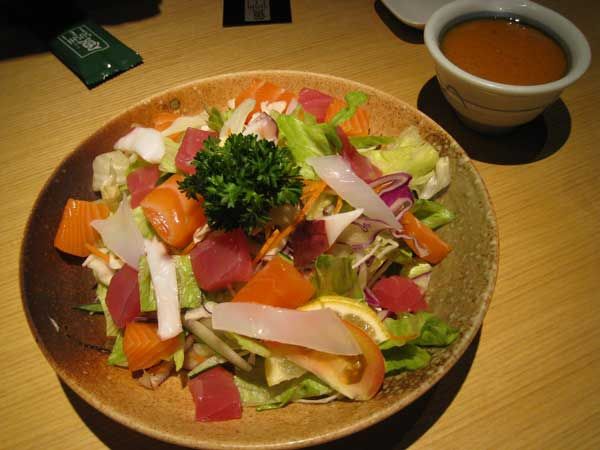 SASHIMI SALAD $9
My Must-Have everytime I visit Sushi Tei. But being a hard core salmon sashimi lover, I always changed my Sashimi Salad to fully salmon sashimi only with an extra charge of $1. With their well-raved about Sushi Tei Sauce, this salad is totally delightful with the extremely FRESH juicy sashimi. Healthy and delicious!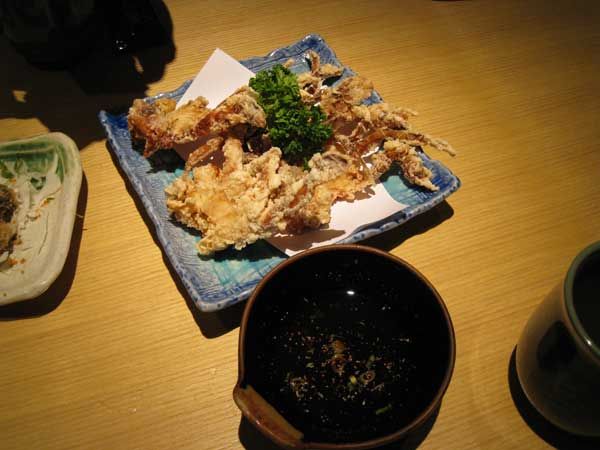 SOFT SHELL CRAB $10
Well, again, another favourite! Soft shell crabs are so tastyyyyy, and Sushi Tei's soft shell crab are definitely crispy and juicy, and of course in a reasonable bigger sized crab, and the battered skin just made the whole dish awfully tasty!
*Pictures credit to
http://lesterchan.net/blog/2009/08/20/sushi-tei-15th-year-anniversary-menu/
Three New Sushi Tei Anniversary Dishes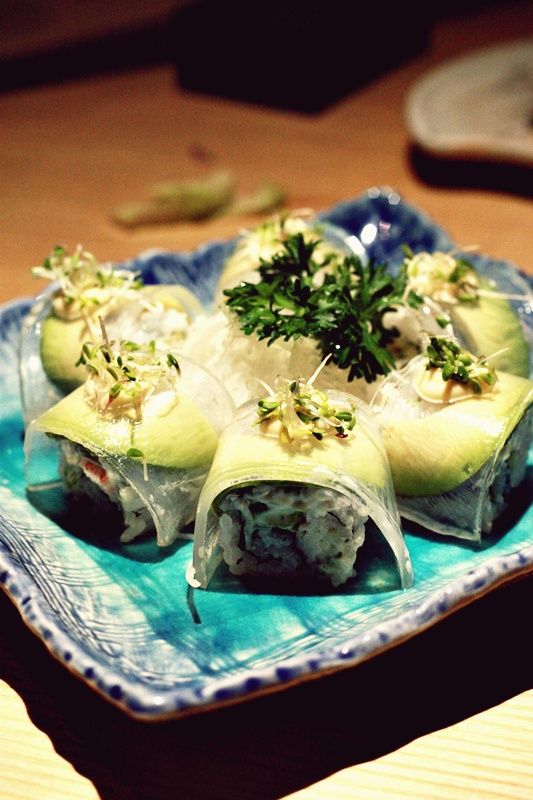 BEAUTY ROLL $14

Made of Collagen, Avocado, Real Crab Meat Sushi Roll
What more can i say about this... GIRLS, ITS COLLAGEN!! hehe those who apply masks etc often will know how important collagen is. Collagen is good for your skin by helping with your skin strength/elasticity and wrinkles/aging too! Now not only having Collagen on the face, but you can eat it! Furthermore, the combination of the sushi roll is delicious, a super healthy and like what it's named.... beautify you at the same time! One of the bloggers,
Catherine's
favourite!
TUTTI-FRUTTI ROLL $12

Made of Mango, Honey dew, cucumber with strawberry and avocado on the top.
Oh man, I know you might be thinking if fruits go well with sushi rice, but trust me, this is lene and my favourite dish outta the 3 new dishes! Its gooood! This dish is different from the normal sushi taste, and its more inclined to the sweet yet refreshing taste. Surprisingly, the combi of the fruits and sushi rice made it special and tasty, no doubts about that.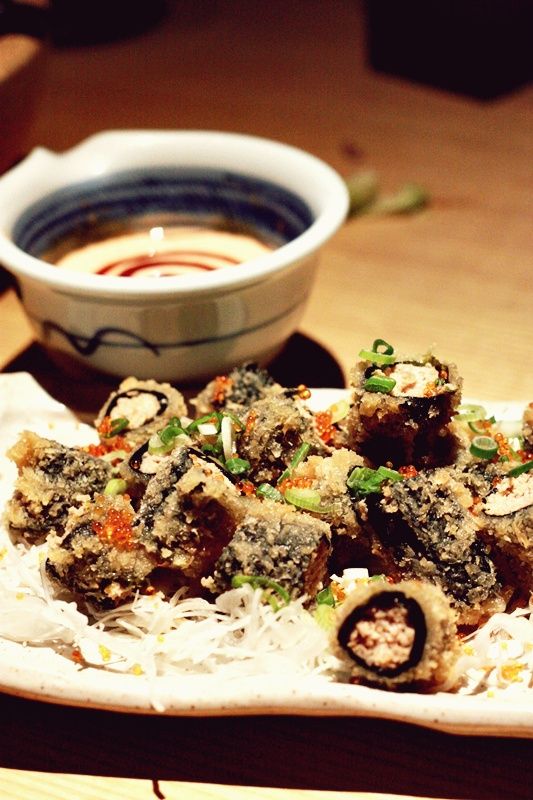 CRUNCHY TUNA $12
Deep Fried minced tuna roll with chopped garlic topped with flying fish roe and spring onion accompanied with chili mayonnaise sauce.
Hello Tuna lovers! This is a must have if you are one. I've to say they look really cute being in tiny rolls but yet each roll is filled fully with tuna in a reasonably mouthful portion. This is one of the bloggers,
Lester's
best favourite! Oh yes, the dipping sauce is different from usual too. Delicious once again!
2. ITS TIME FOR CHARITY!
So after pampering yourself by trying out the above 5 delightful dishes, you are actually helping for charity!
The full sales proceeds for these dishes for the month of SEPTEMBER will be donated fully to charity.
Isn't it an awesome thing? You get to eat and stay happy and help charity at the same time!

3. NEED MORE PAMPERING?
I know you do! :p
If you don't, scroll down and you might find more reasons why you should start to visit Sushi Tei again.
For the month of September, Sushi Tei brings to you their currently FUSHION FIESTA MENU!!!
wow wee woo. You definitely wouldn't want to miss these dishes. Absolutely.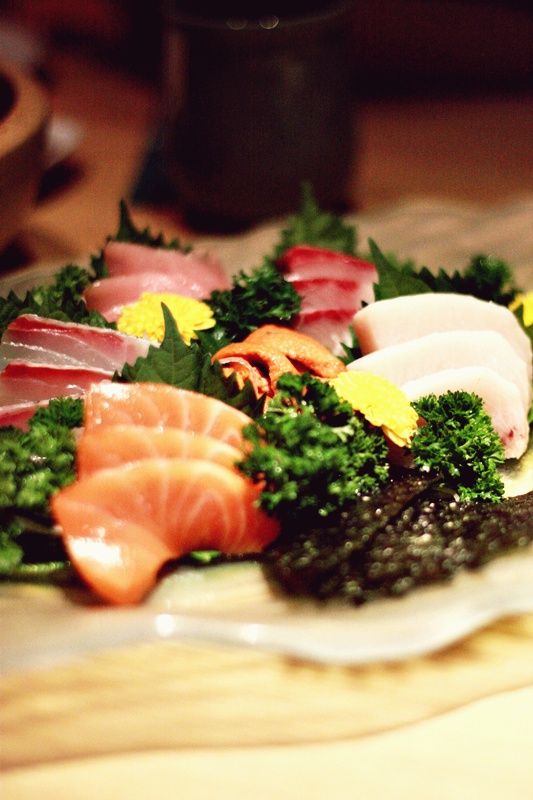 SASHIMI MORIAWASE KINKA $36
Sashimi Assortment of Akagai, Nama Hotate, Salmon, Mekajiki ad Tsubugai.
Hohohoho. All "Ho Liaos" (good food)!!! Love the freshness of them! It was my first time trying sea urchin too.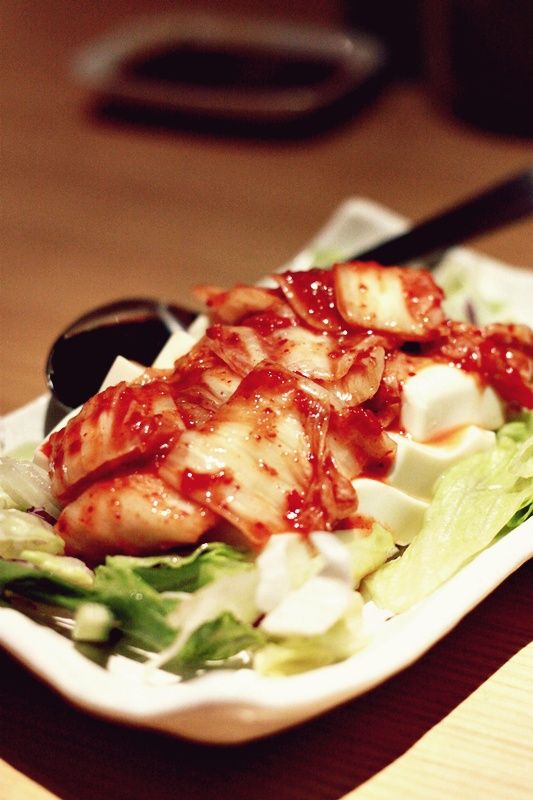 KIMCHI HIYAYAKKO $6
Organic tofu with Kimchi.
Great dish! Definitely a good appetiser and very refreshing!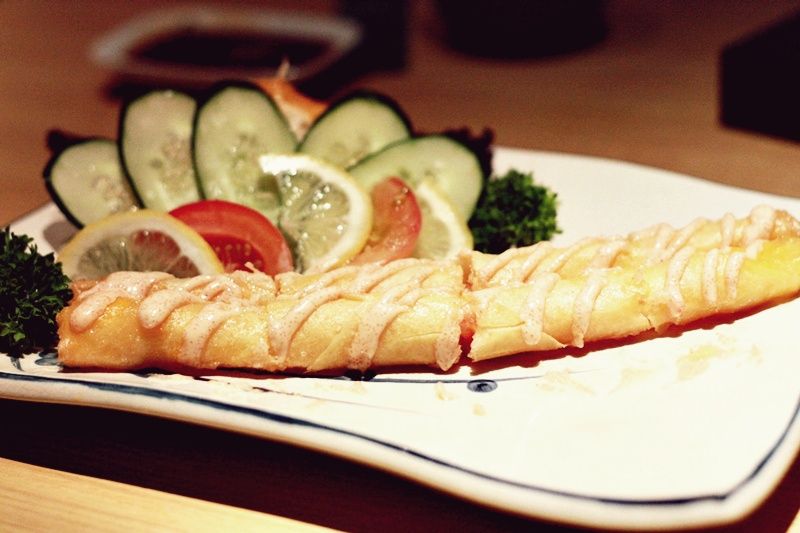 PRAWN ROLL (Price unsure)
One of my favourites again! The outer skin is really crispy and the meat inside is rich and tasty. A must try!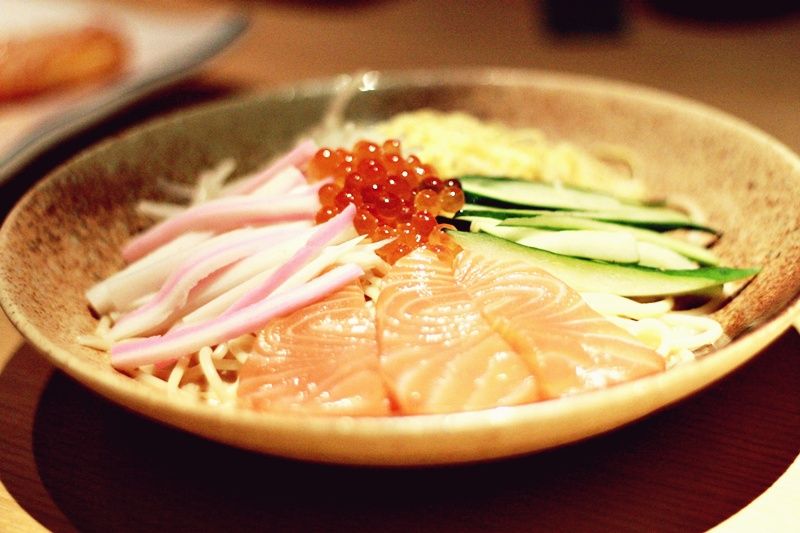 HIYASHI SALMON & IKURA GOMA PASTA $14
Cold Pasta with Salmon and Salmon roe with sesame sauce.
Wooooo, its cold pasta but its good! The sauce is different from normal pasta but its rich and very tasty! If you're looking for something not that creamy but rich enough, this is a great choice!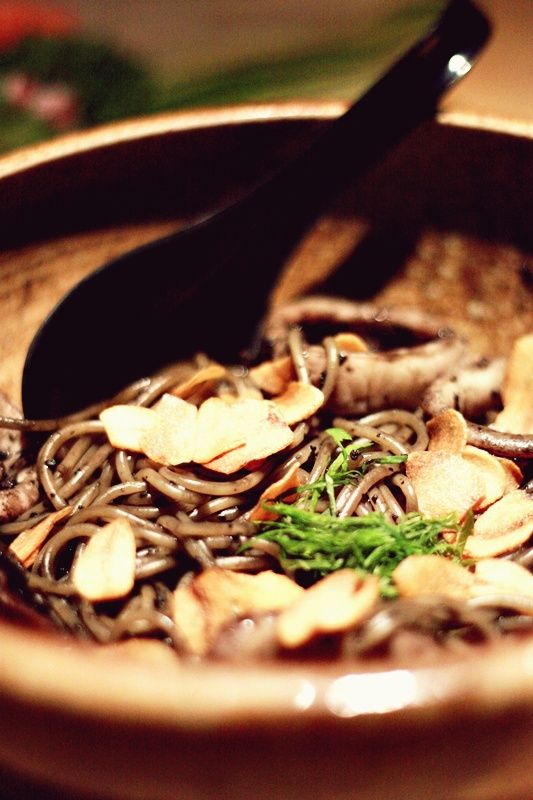 SQUID INK PASTA (Price unsure)
Kinda saltish for my liking but it was pretty good! The sotongs are huge and bouncy/chewy. hehehe.
And 3 very unique ice cream flavours directly imported from Japan!!!!!!!!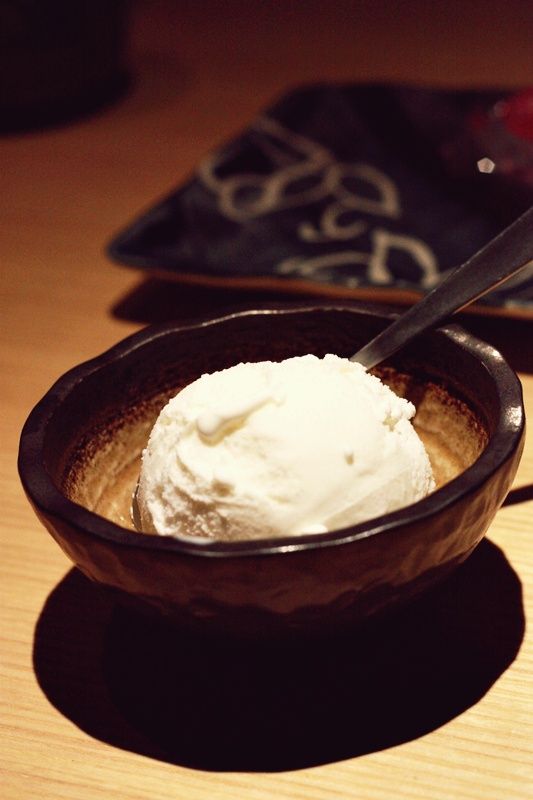 SALT ICE-CREAM $3.20
Very unique ice cream. It has this saltish taste at first but after a second or two, it became milky creamy like vanilla taste. A dessert you should at least try once! Quite a few bloggers like this!!!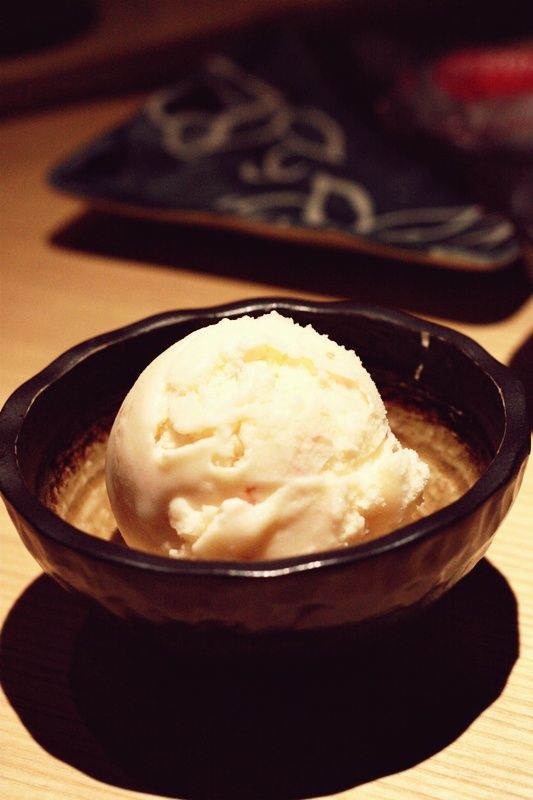 NANKO UME SORBET(PLUM SORBET) $3.20
Sour but I like! Very refreshing and addictive.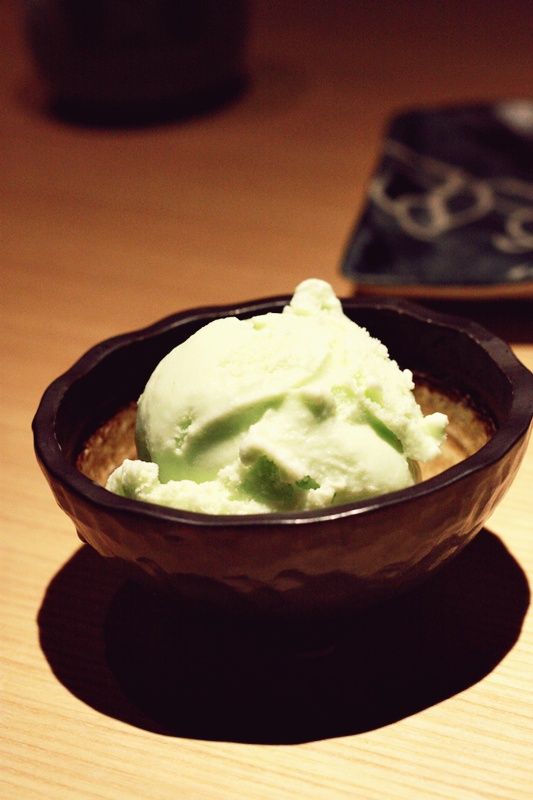 WASABI ICE-CREAM $3.20
omigosh, sorry but I really dont eat wasabi. I can't stand the strong spiking sensation. I tried a mouth only, but for those who eat wasabi at the table commented that this ice cream is pretty good and does not have the aftermath strong wasabi sensation. For those who love wasabi, here's something you should try then!
*Pictures by Selene Zhang.
So these are the new dishes of SUSHI TEI, and by looking at these pictures when Im blogging just make my stomach growllllllll. Do try them, especially the charity dishes as they are only for the month of september! Try before they are gone! The charity organizations that Sushi Tei has adopted as beneficiaries are
Children's Cancer Foundation (CCF) and Home Nursing Foundatio (HNF)
. Let's help them by eating! :)
We received a gift from Sushi Tei too! :)
Sushi Tei Thumbdrive.
And here we say....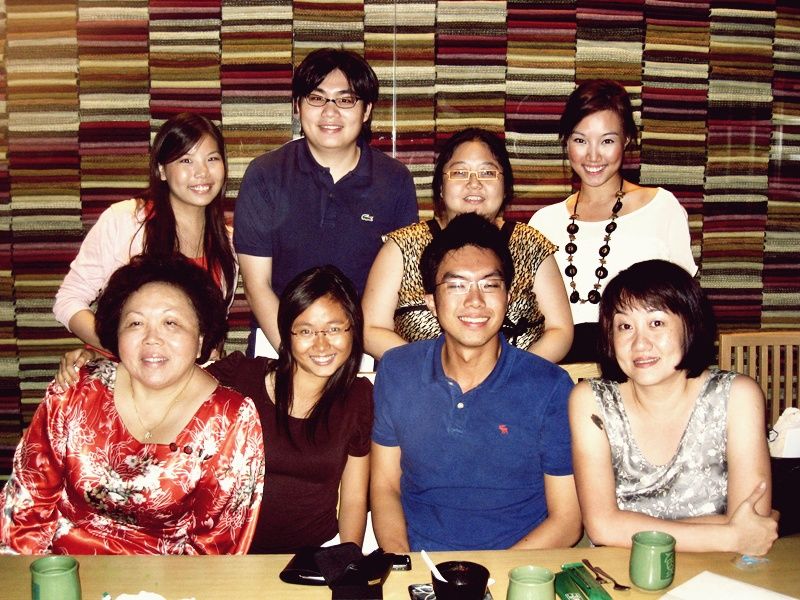 WE LOVE TO BLOG!!!
***


Its raining heavily outside now and Im off to bed, yay, good weather to sleep though I prefer the Sun more. Have to wake up early for school, and its only the 3rd week into school but we are filled with projects and assignments! This semester's mods are a killer- Finance, Accounting, E-commerce, Asia Pacific Business and Econs. All the heavy ones. -.-

And I've been watching movies! Plaza Sing Golden Village is like my second hang-out place and I like their cinemas. Apps was surprised how well I know my ways at PS even. Teeheehee.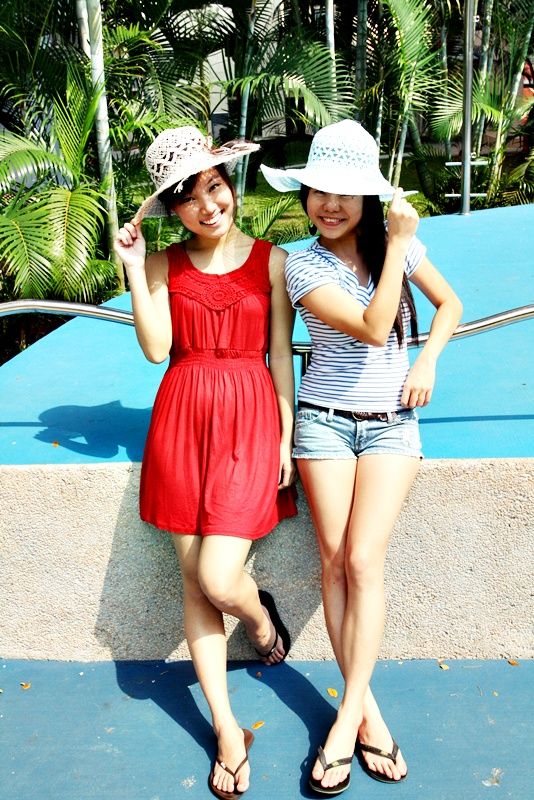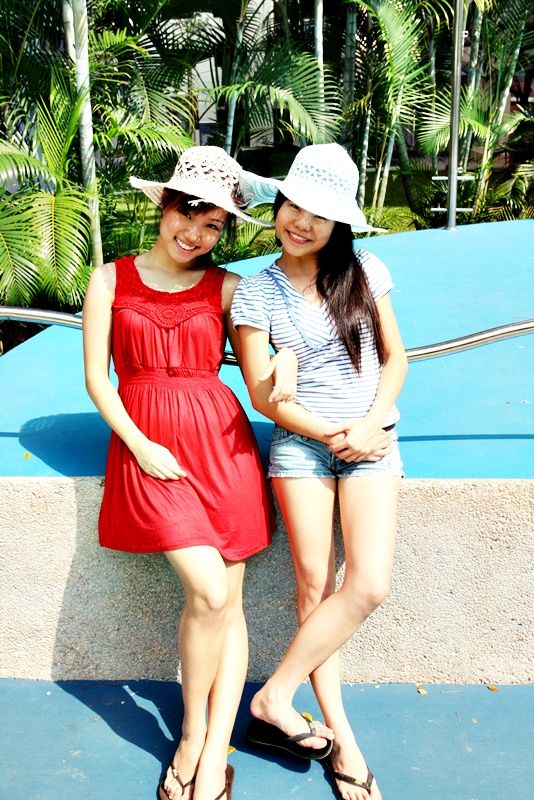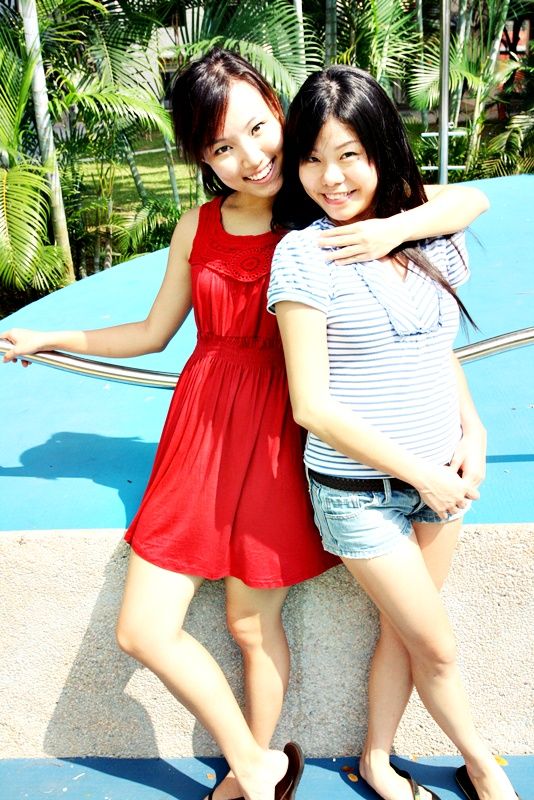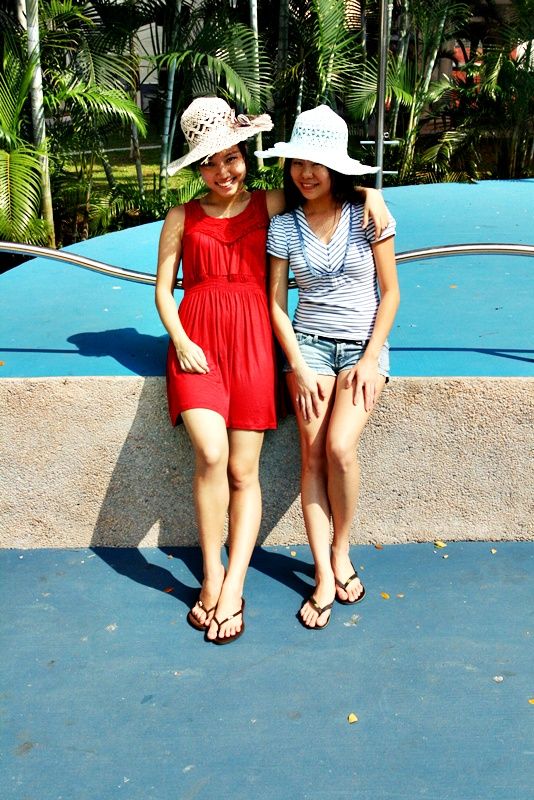 I want a tan badlyyyyyyy, I need the sun!!!


*Credits to http://www.rossavelt.com/
Red Crochet Summer Dress
Comments {10}